Back to hotel list - Myanmar Treasure Beach Resort (Ngwe Saung)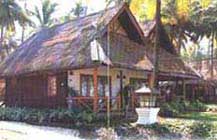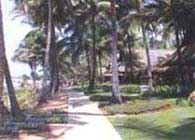 The thetch-roofed wooden bungalows among the coconut palm trees garden on Ngwe Saung beach. This high class beach accommodations are built of locally available materials fitted with modern facilities.

Facilities includes 24 hours service, 24 hours electricity supply, laundry, swimming pool, restaurant and pool side bar. The bungalows are set in a grass and coconut trees garden parallel to the sea beach in the front.

Excursions The resort offers the entire equipment for rent as well as the boat and professional guides who can show you the best spots in this yet un-explored and un-touched under water area of the world.

Visitors can go for diving at the Bay of Bengal on Indian ocean. Master dive team (former navy divers) are experienced and know the dive site like the palm of their hands. Turqoise crystal clear water, depth between 20 - 120 feet (8 - 40 meters) and a slight current of 2 - 3 knots make each dive a unique experience.

The elephant camp, located approximately 30 minutes drive from the Resort, lays hidden in the forest of lower Rakhing hills.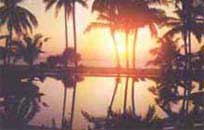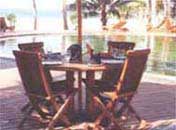 Guest rooms are fitted with wooden furniture, attached private bathroom with hot-cold shower, individually controlled air-conditioner, satellite TV, mini bar, mini safe, telephone, veranda.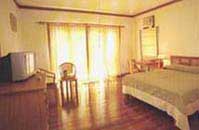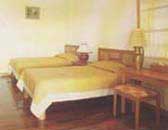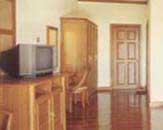 Ngwe Saung beach is located 333 km to the west of Yangon. It is on the Bay of Bangal on Indian ocean. The 14 km long sand beach, fresh sea food and vegetables, excursion to the islands, beach sports are the major attractions.