Back to hotel list - Palm Beach Resort (Ngwe Saung)

A highly recommendable accommodation in bungalow style with international facilities, on Ngwe Saung beach. The traditional wooden chalet bungalows are set in the garden of coconut palm trees.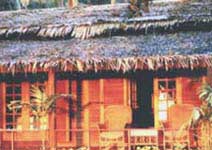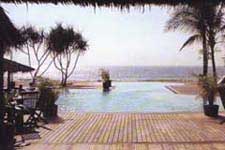 Facilities includes 24 hours service, 24 hours power supply, restaurant, fresh water pool, beach service with umbrellas, chairs, towels and freshly squeezed fruit juices. Library, tennis court, bicycles, wind surfing boards and snorkeling equipment are available for rent. Fishing tours can be arranged. Laundry service and a Boutique are at your convenience. The Health Spa has two private suites, each with its own shower and toilet. Thanakha (Myanmar traditional herbal cosmetic) body-wrap and ancient Burmese massage.

All guest rooms are spacious traditional wooden chalets, which are equipped with air-condition, mini-bar, safe, satellite TV, 24 hour power supply with hot and cold water.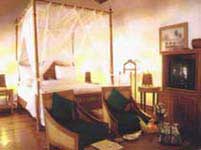 Ngwe Saung beach is located 333 km to the west of Yangon. It is on the Bay of Bangal on Indian ocean. The 14 km long sand beach, fresh sea food and vegetables, excursion to the islands, beach sports are the major attractions.