Trip reports - Bagan, Mt. Popa, Inle lake, Kalaw, Train, Pakokku, Mindat trip
Bagan, Nyaung Oo, Mt. Popa, Inle lake, Kalaw, Train, Pakokku, Mindat (21 Jan - 07 Feb 2011)
Bagan & Mt. Popa | Shan state | Ayeyarwaddy to Chin hills | Mindat & Mt. Victoria | Pakokku, Phakhan Gyi & Bagan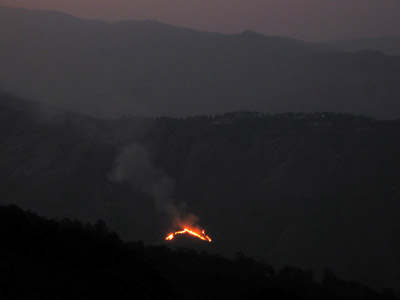 A view from the home stay in E-Sakan (Aye Sakan) village, Mindat township
Mindat - Mt. Victoria - Mindat hike took us four days. The first day was going down steeply from Mindat (4860 ft) to Che creek suspension bridge at about 2150 ft elevation, and going up mostly steeply to Aye Sakan village at 6200 ft elevation, about 9 miles walking distance in total.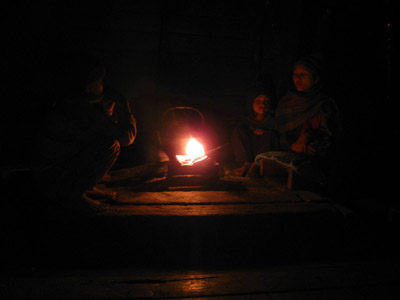 Aty the wood fire in the kitchen, Aye Sakan village, southern Chin state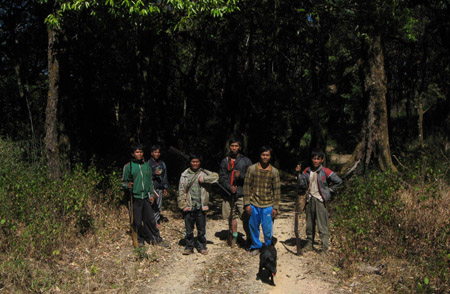 Hunting group going after a Mithan (domesticated wild ox) on the second day hike
Second day we hiked from Aye Sakan village to the peak (Summit) of Mt. Victoria at 10500 ft elevation. We walked approximately 14 miles. The camp was pitched in a wood about 1 km from the peak.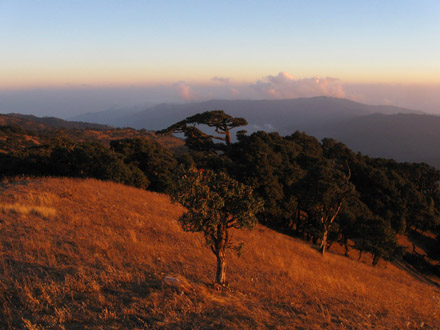 A view from Mt. Victoria peak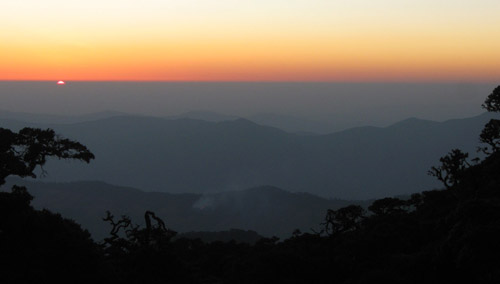 Sunset view from Mt. Victoria summit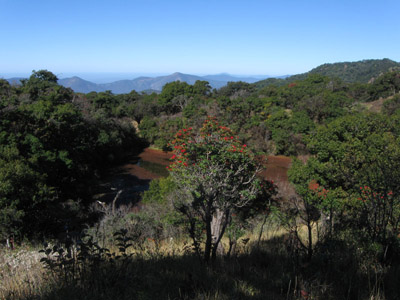 A pond about 2 miles walk down the peak



Red Taung Zalat flowers



The pagoda near the peak of Mt. Victoria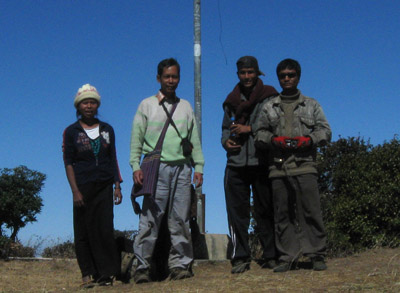 At Mt. Victoria peak (Nat Ma Taung or Kho Nu Tung)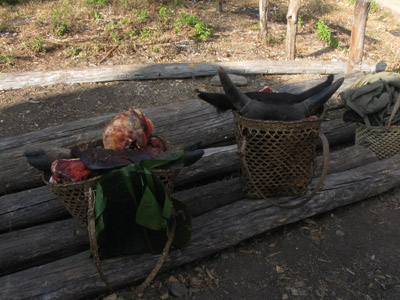 We bought some Mithan meat from the hunting group on the way back to the village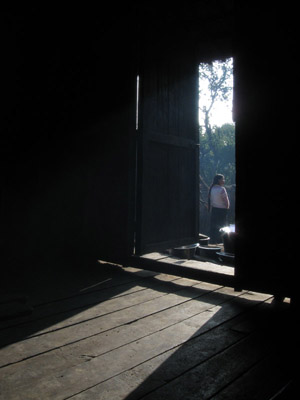 At home again at Aye Sakan village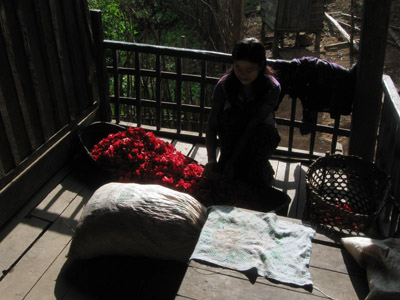 Producing wine from Taung Zalat flowers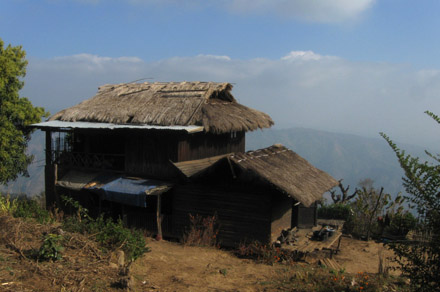 Homestay house in Aye Sakan village at about 6200 feet elevation



Chin traditional knife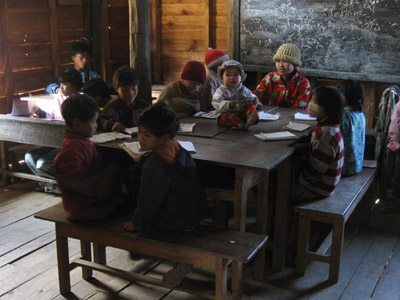 Primary school in Aye Sakan village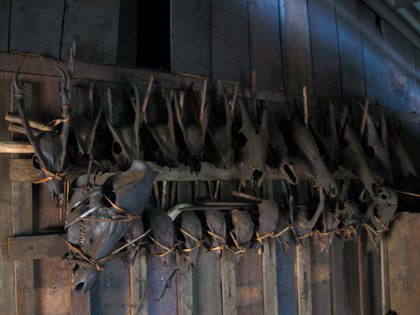 Wild animal skulls hanging at a former hunter house



A southern Chin state traditional house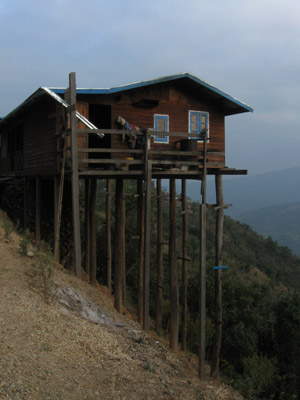 A house in Mindat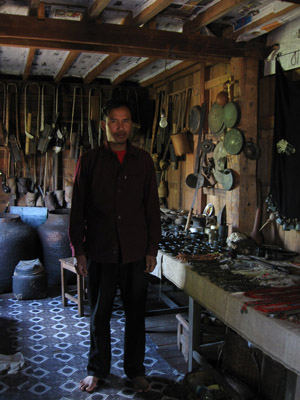 A teacher trying to preserve Chin traditional and ancient artifacts at his Mindat home



Mindat at night



Sun rises from behind Mindat town



Bagan & Mt. Popa | Shan state | Ayeyarwaddy to Chin hills | Mindat & Mt. Victoria | Pakokku, Phakhan Gyi & Bagan